RENAULT FINANCE NORDIC
Renault Finance Nordic is the financial partner for the Renault and Dacia brands. The branch operates in commercial partnerships (with Volvofinans Bank AB in Sweden and Santander Consumer Bank in Denmark) to provide comprehensive car financing solutions for both consumer and corporate customers. In addition to offering inventory financing to Renault and Dacia's dealer network, Renault Finance Nordic provides national service products, available either in combination with financing or as stand-alone solutions.
Currently, the branch is exploring car sharing as a new mobility solution, with the popular electric car Renault ZOE being widely adopted in many locations.
Case
The interest in using electrified car-sharing services, as well as electric cars in general, has grown and is expected to continue increasing. This surge in interest places higher demands on administration to meet diverse needs.
Users are provided with the option to lease the car's battery separately from the vehicle, resulting in a more favorable purchase price. To facilitate this, all processes related to battery management must work seamlessly, alleviating the administrative burden. For this purpose, a tailor-made system was required.
Solution
At Visionmate, we created a customized contract management system using our proprietary concept, vBlocks.
Emphasizing a user-friendly process, we dedicated significant attention to design and user experience (UX). The integrations with various systems were developed in collaboration with ERP experts at Polgate. Automation efficiently manages data flow between Visma.net, GetAccept, and Volvo Finans.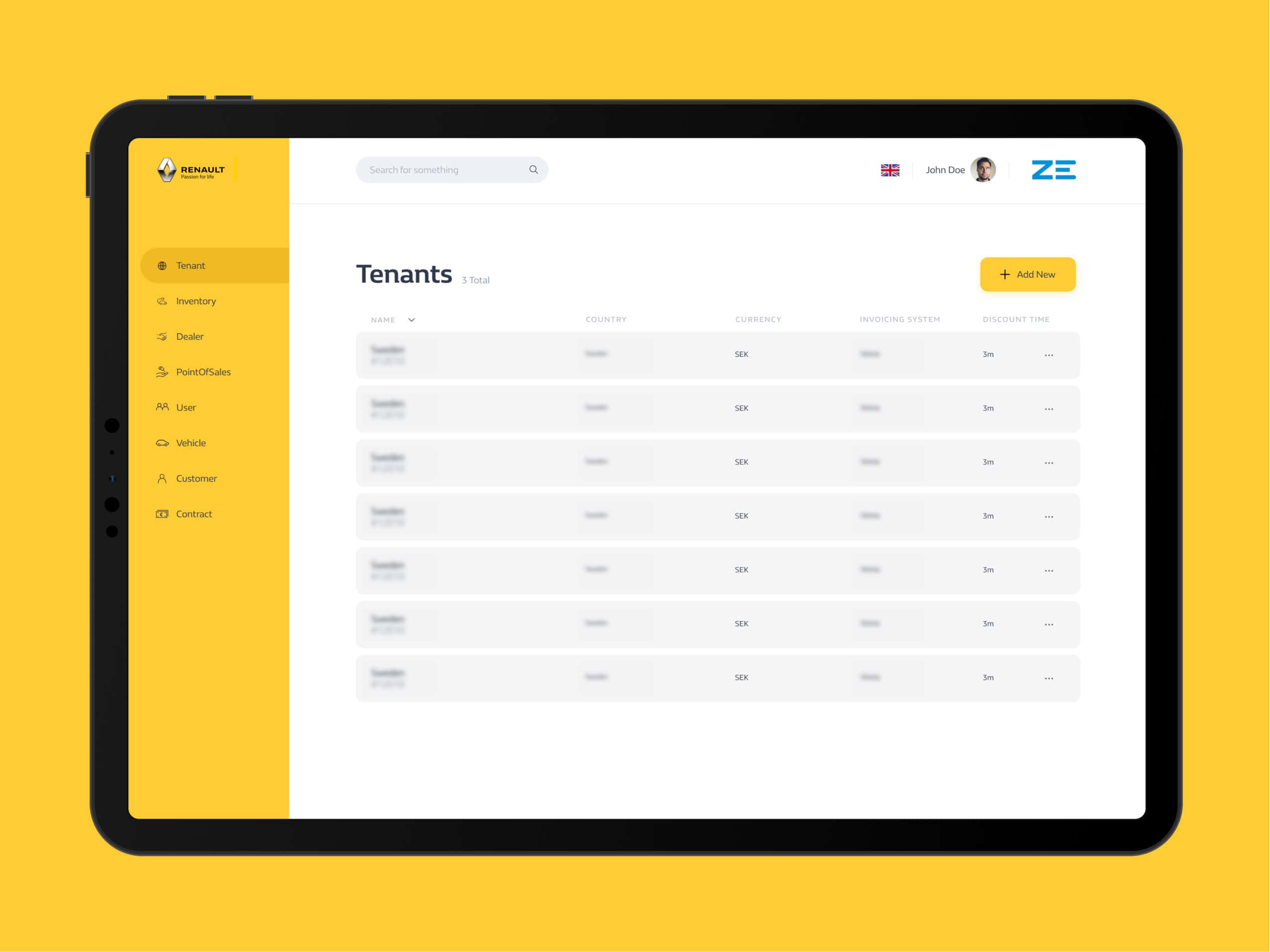 Tech
The result
Renault Finance Nordic now operates an efficient system for contract creation and management, encompassing car batteries, leasing fees, and associated processes. Monthly fees are seamlessly managed, allowing dealers to log in and generate new contracts with measurable results.
All references